This page was last updated: August 22, 2014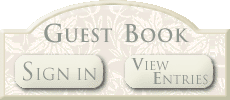 Welcome to the website of The First Apostolic Church of Harrisville West Virginia. Harrisville is the county seat of Ritchie County. Our town and county is steeped in  the rich history that is dominant throughtout the entire state of West Virginia.  The hills and the valleys proclaim the majesty of the King of Glory! Come worship with us, you will see, there is a difference!



Pastor and Sister Alan Adams

Come sign our guest book!

FIRST APOSTOLIC CHURCH

"A Great Place To Be"

601 Main Street

Harrisville WV 26362

304-643-2878

Sunday School 10:00 am

Sunday Night 6:00 pm

Tuesday Bible Study 7 pm

Ladies Prayer Tuesday 6:00 pm

Men's Prayer Thursday 7:00 am

​Church Prayer Thursday 7:30 pm

  Special Services

   As Announced


Have you viewed the

 addition to the 

History page? 

It might be worth

 checking out!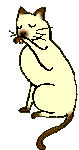 FLASH:  

 (NEW PICS ON MEDIA!)